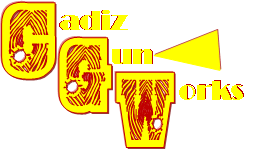 Frequently Asked Questions


1. How Do I Install the Tom Cole Heavy Duty Gas Piston Rods?


The install is not that difficult but you need a drill press and welder to do it properly.
- Drill out the dimples in the bolt carrier . Unscrew the factory rod.
- Dress my new rod to match the thread profile of the factory rod.
- Install new rod and drill slight dimples thru the old dimple holes.
- Weld in place by welding up dimples. Grind and file flush then refinish.



2. What is the correct oil filter size for the Solvent Traps?

Currently, all solvent traps take the same filter, the one for a Chevy V8, 350.
Some of the ones that fit are FRAM PH30 & PH373, Purolator 30005 & L40084, STP S373 and K&N HP6002

The Outside male thread sizes: AR10 5/8x24 is 980; AR15 1/2x28 is 820; AK 14x1LH is 820. Thread size 13/16x16



3. What is the difference between the Solvent Traps and the Suppressors?


The Solvent Trap adapter is hexagon shape with 1/2 x 28 threads. It threads on to an oil filter for the purpose of trapping the solvent.

The Econo-Can Suppressor adapter part is round in shape. It also has 1/2x 28 threads and threads on to an oil filter for the purpose of shooting though the oil filter and working as a silencer. The adapter part also has the manufacturer name Cadiz Gun Works, Jewett, OH. Each Econo-Can Suppressor has a unique serial numbered that corresponds to respective the oil filter. The Econo-Can Suppressor is a NFA registered product and transfers on a form 3 to your FFL/SOT dealer. Your ATF Form 4 will transfer the registration to you.



4. How do I install the Tom Cole Last Round Auto-Bolt Hold Open?


Download These Instructions



5. What does Reliability Service Include?


Cadiz Gun Works does still work on the Saiga shotguns. We are no longer the warranty provider for Russian American Armory or any of the current importers. To see about warranty service you will have to contact the importer. Importer information can be found on the side of the receiver on your gun.

We tune the guns to cycle the Federal, 12 gauge 2 /4, 1 1/8 oz, #7 1/2 or #8 loads. These can be bought at Walmart in the bulk packs for about $20.00 to $25.00 per hundred. The gun usually does not like to cycle on anything less than 1 1/8 oz loads. The 7/8 oz, 1 oz and low recoil ammo usually has feeding/cycling problems.

The turn around time is 220-250 days. You can keep your gun until we are ready to work on it. We will contact you via email or telephone you when we are ready for your gun. All we require at this time to hold your place in line is a $50.00 deposit, which will be applied to your Reliability Service



6. What NFA Firearms can I own in the state of Ohio?

There are several type of Class 3 items that are restricted by the National Firearms Act.
Each state can impose additional restrictions on the sale, purchase, and transfer of class 3 firearms in addition to the compliance that is required with the national Firearms Act.
In Ohio you can own the following items that are regulated the the National Firearms Act
- Machine Guns
- Silencers
- Any Other Weapon (AOW)
- Destructive Devices (DD)
- Short Barreled Shotguns (SBS)
- Short Barreled Rifles (SBR)
You'll find more information on Ohio and NFA Restrictions HERE

.

7. What are your terms and conditions?

To avoid additional charges, please read these terms carefully

REQUIRED BY LAW:
- Firearms MUST ship to FFL dealers
- FFL shipping requirement MUST be clearly displayed on the merchant website
- Firearm can only be picked up at the FFL location by the purchaser of record and is required to follow all state legal requirements
- Transaction deposits (if any) must be directly with the merchant - Regs and laws do vary by state so it is the responsibility of the specific merchant and FFL dealer to be in full compliance with ALL of its specific state regulatory and legal compliance requirements
- EXCEPTION: Antique guns or muzzle loaders CAN ship directly to the purchaser, no FFL intermediary required

PAYMENT:
Cadiz Gun Works accepts all personal and company checks, money orders and all Major Credit Cards

DEPOSITS:
Special Orders - over $1000: 25% non-refundable downpayment required
Special Orders under $1000: 50% non-refundable downpayment required

RETURNS:
Return Authorization REQUIRED on all returns
All returns must be in original marketable condition
15% restocking fee on all returns

ON CADIZ GUN WORKS ITEMS:
Cadiz Gun Works reserves the right to change product price and availability without notice as well as cancel orders.
Cadiz Gun Works items must be returned within 7 days in unused, like new, 100% sellable condition.